Hi lovely readers! I notice I have a few more too, welcome, welcome, welcome...so nice to have you! I am so honored to have been featured on
Gentri Lee blog
as
Blogger of the Week
! So exciting, I'm so happy and honored! Thanks Gentri!! I so look forward to meeting new readers and checking out their blogs and shops! :)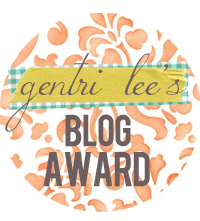 I've been trying to use my Diana F+ camera a bit more and it is just so tricky. Do any of you have some solid advice for an amateur like myself?
A lady from work gave me a huge bag of items and I found this pretty awesome Americana clutch..now I just can't wait for the fourth!
I am selling a lot of vintage and other higher priced items on Ebay for great prices from places like Free People, vintage Etsy shops, J.Crew...you can see what I'm listing on my instagram @littlelohood (Including this Red Velvet hat...)
I recently bought the
"No Brainer Wardrobe"
and am feeling so much better about my closet. I totally suggest it to anyone who is frustrated with their wardrobe. I figured why keep things that I don't love or that aren't my "style"? I also just donated some clothing to the Goodwill. It feels so refreshing to get rid of stuff that I don't wear. Would any of you be interested in seeing a full line-up of the items I'm selling on Ebay right here on the blog? Let me know because I'm debating whether I want to or not. Right now you can visit my Ebay page right
here
. I'm still adding items as we speak.
Thanks for stopping in!
Lo